Drug Crimes Lawyer Las Vegas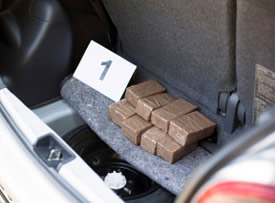 Have you been charged with a drug crime in Las Vegas, Nevada? A drug charge is a serious matter that can have a major impact on your life. Hence, it should be handled by a skilled and experienced criminal defense attorney.
A drug charge can limit your educational opportunities, cost you your job, impact your professional license negatively as well as limit your future employment opportunities.
The Palazzo Law Firm can handle the following drug charges:
Drug trafficking
Prescription drug crimes
Illegal Drug Distribution
Possession of drug paraphernalia
Drug possession
Sales of illegal drugs
Meth lab operation
Cultivation & manufacturing charges – & more.