Juvenile Crimes Lawyer Las Vegas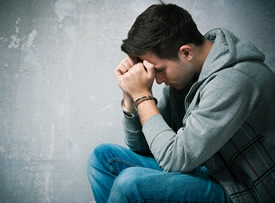 If the Las Vegas Police Department investigates or seeks charges against your child, it may be even worse than being charged yourself. Under Nevada law, the names and court records of minors charged with juvenile crimes are kept confidential. However, it can still have an adverse affect on your child's ability to qualify for employment opportunities and student loans.
More importantly, being labeled a 'criminal' can have a serious effect on your child's self-esteem and image. For these reasons, it's important to seek professional representation from a Las Vegas criminal attorney at the earliest convenience.
The Palazzo Law Firm can guide juveniles (and their parents) through a wide array of juvenile crimes and represent them to achieve the most favorable outcome. We care about your child just like you do, and can handle the following juvenile offenses:
Robbery
Marijuana charges
Aggravated assault
Other drug crimes
Criminal mischief
Theft
Violent crimes
Trespassing
Underage possession of alcohol
Stealing
Traffic violations
Truancy – & more.