Obstruction of Justice Lawyer Las Vegas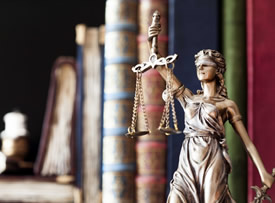 Are you being investigated for or charged with obstruction of justice? The crime involves any act that 'interferes with the administration of justice', and hence it's taken seriously. That is why it's extremely important that you seek professional legal representation without delay.
The penalties for obstruction of justice offenses can vary, depending on the extent and severity of the crime. Some offenses fall under state law and are punishable by a fine and misdemeanor on your permanent record. However, more serious forms of obstructions are dealt with federal law and considered felonies. These are usually penalized by both imprisonment and fines.
Obstruction of Justice Defense
Examples of Obstructions
The following are some examples of an obstruction of justice:
Interfering with an arrest.
Giving a police officer a false date of birth or name.
Threatening/bribing court officials, witnesses, jurors.
Tampering with crucial evidence.
Lying in a criminal investigation.
Lying under oath.
Aiding a suspect – & more.