Theft Crimes Lawyer Las Vegas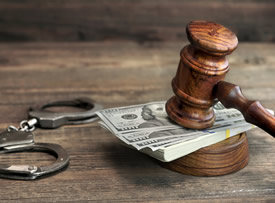 If you have been charged with a theft crime in Las Vegas, Nevada, it's important that you get a highly qualified and experienced criminal defense attorney as soon as possible. Theft crimes can be a serious charge, depending upon the situation at hand. In fact, even if you are convicted for minor offenses, such as shoplifting or petty theft, it would still show on your permanent record.
Whether you are facing charges for larceny, robbery, carjacking, burglary or any other kind of theft crime, our expert defense attorneys at The Palazzo Law Firm can provide you the defense you need. The crime of theft is punishable by state law and the prosecuting attorney will do anything to give you the punishments and penalties they think you deserve.
The Palazzo Law Firm can handle the following theft charges:
Wide-scale commercial fraud
Shoplifting
Identity theft
Break-and-enter charges
Credit card fraud
Robbery
Possession of stolen goods
Theft
Larceny
Burglary – & more.